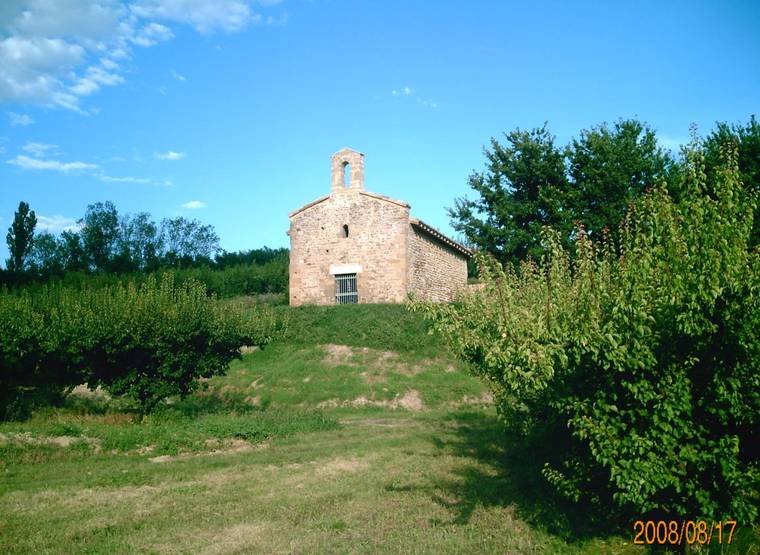 Description
Few chapels from this era remain intact on their orginal sites but as it was partly sunk into clay and isolated from urban pollution it is relatively well preserved. St Peter's recovers its former elegance 1000 years later, after 8 years of restoration work ending in 2008. Catholic services still take place sometimes in the chapel.
- Cultural heritage -

Chapel of Saint Peter
---
Route de Chantemerle-les-Blés
Mercurol
26600 MERCUROL-VEAUNES
Grouped tour
Unguided group tours available permanently, Guided group tours on request
Individual tour
Unguided individual tours available permanently, Guided individual tours on request
Opening
Throughout the year : open daily.
Interactive map
---
It is located on the road from Tain to Chantemerle (on the right at the intersection with the Larnage road)