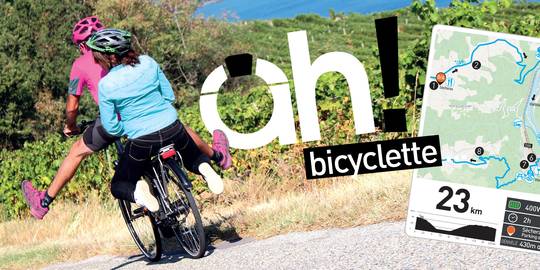 Ride connected, a guidebook one of a kind !
It's one of the first guidebook dedicated to e-bikes trails. It is also a suggestion of 20 trails, from 14 to 85 kms between Drôme and Ardèche. Enjoy the most beautiful roads of Ardèche Hermitage to go at your own pace. The guidebook presents many practical details as the power of the battery, the topography…You can choose the most adapted trail for you ! Margot has tested the trail N°4 « Mouchet Pond ».
The trail : « Mouchet Pond »
Let's test the brand new guide « AH ead ! Go electric and bike  - 20 e-bike trails in Ardeche Hermitage ». Warmly dressed to support the cold of this January afternoon, we start our tour : direction to the Mouchet Pond. Start from Chantemerle les blés, let's go for a 21 km long trail to discover the nice roads of the hilly Drôme. Comfortably placed into the dedicated baby seat behind me, my 3 years old daughter enjoy the landscape. We drive along plowed fields and she try to imagine what has been grown inside. The turnip is transformed into raspberry candies, the old corn are turned into drinking straw ! Finally, a believable answer « Look mum a potatoes garden ! ». Sorry sweaty, but these are only pebbles !
These pebbles are all around us on the old houses. The typical construction technic use pebbles arranged like fish bones.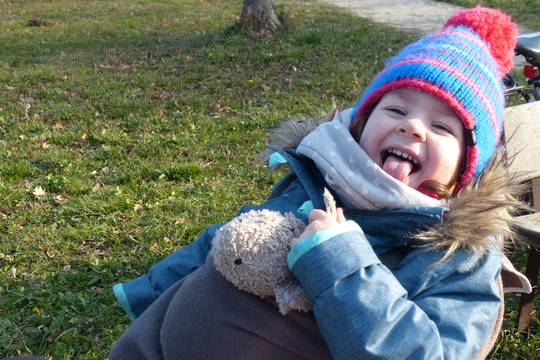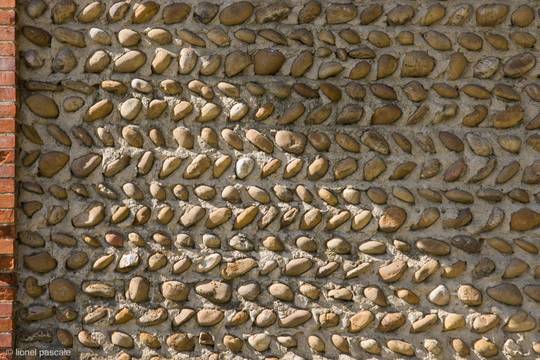 The landscape is such beautiful with all the orchards. Just a promise of wonderful flowers and of course delicious fruits for the next summer. On the horizon, we can admire the Vercors snow covered submits : the Grand Veymont and the great Moucherolle.
It's time to see the Mouchet Castle. Time also for having a break and discover again this preserved natural zone. The pond is like a mirror in which the Castle is reflecting. Just picture the scene for my daughter... We are so closed to a « princess-castle » !
After this nice stop, let's start again. The charming hilly Drôme offers us nice landscape and nice efforts for our thighs ! Arrived to the submit, the breathtaking view invite us to have a break. The Mercurol tower stand out in the blue sky and we have a look at the Crussol hill. Both are like old sentinels of the Rhône Valley.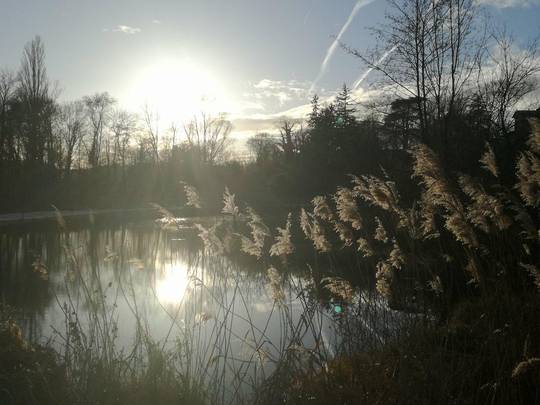 Finally comes he slope, again a bit of main road and we arrived at the start point. It's a bit too cold for us to discover the Church Notre Dame, at the top of the hill. Nevermind ! We'll come back !
We really enjoyed this tour and we'll certainly use this guide book again !