Walks and fluffy discoveries 
Enjoy a nice excursion in the wilderness, a wonderful escape to meet farm animals and farmers. Make some nice discoveries on a path and / or a forest.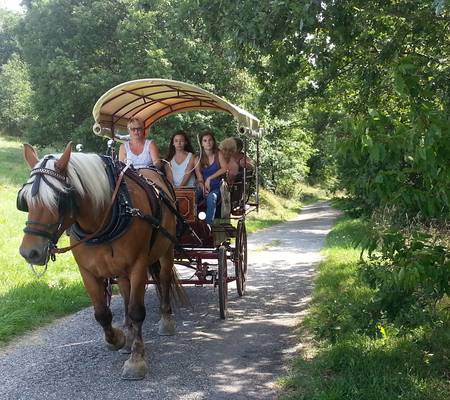 An authentic and charming walk in the company of a donkey : discover the most beautiful landscapes of the Ardèche Verte on the balconies of the Rhone and Duzon. An independent hike with Ness and Betty, the donkeys, which will take care of your luggage. A playful preparation session is necessary to learn to drive donkeys. Once the presentations made, the hike is free, equipped with your map, follow the route at your own pace while enjoying a splendid panorama. A nice idea for your stay in Ardèche Hermitage.
A bucolic and pleasant place, a large park that stretches over 3 hectares, set in the heart of a forest. Here, sheep and goats are in the spotlight, some species represented are even unique in France. Passionate people, the owners invite you to meet animals formerly raised on their farms, some of which are now endangered. An amazing and fun visit that will satisfy lovers of nature. The little extra: a large organic vegetable garden, where you can do your market.
Engaged producers who love their terroir.
A generation of producers fell under the spell of our beautiful region. With projects, a bit crazy and ambitious, they cultivate the « art de vivre » and sharing with passion. Meeting and gourmet moments in Ardèche Hermitage.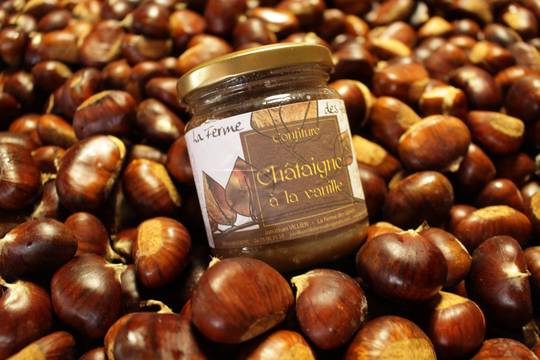 Jonathan Villien succeeds his father on the family farm, the choice of the heart. When parents stop farming, they plan to sell their property. As a student, Jonathan changes his career plan and becomes a farmer. He puts the land back in order and keeps the farm alive: today he produces fruits, vegetables, dried plants and flour, as well as jams with original flavors, not to mention the famous chestnut jam. All of its production is certified AB (organic farming). This creative gourmet sells his products in local distribution channel. You can find him especially on the market of Saint Félicien on Friday morning. For the more curious, the farm can be visited upon request, a fun and gourmet discovery during your stay in Ardèche Hermitage.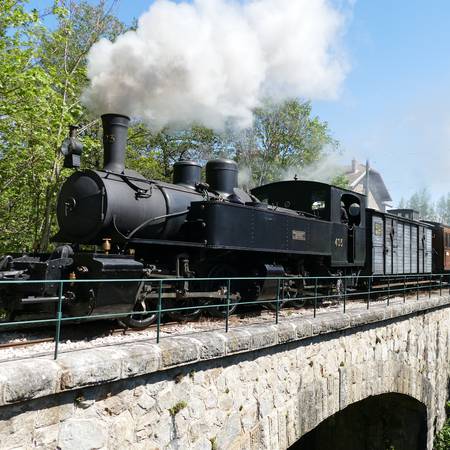 The famous steam train: "Mastrou"
Visit the Doux Valley with a machine using the steam power. An original and authentic journey in a preserved nature, 28 kilometers of metric track, between the stations of Tournon on Rhone / Saint Jean de Muzols and Lamastre. Enjoy a unique experience aboard Mastrou, a real living heritage, emblem of the Ardèche Hermitage territory. His name is flayed sometimes. "Maestrou"  or "Lamastrou" comes from the local dialect and means "the one who goes to Lamastre". This steam train is the only passenger train of Ardèche. Admire the many works of art along your route, entirely shaped by the hand of man. A nice excursion for the day : departure from 10:15, for about 1 hour 40 minutes. Have your lunch at Lamastre where you will find many picnic areas and a wide choice of restaurants. Return at 15h, arrival at Tournon / Saint Jean station around 16h30. A stroll out of time laden with tradition, the only voice of access to the Gorges du Doux classified sensitive natural space. Enjoy a luxury travel with the first class old cars that create an atmosphere of tranquillity and elegance.
Information and reservations at the Train de l'Ardèche, possibility of online reservations. or at the Tourism Office Ardèche Hermitage.
Unusual accommodation for a stay atypical terroir
Wooden cabins, troll house, gypsy caravan, yurts and / or even barrel choose the unusual accommodation for yout holiday. Choose from 15 accommodations. Riverside, in the heart of orchards, in the middle of trees ... a small paradise, all comfort, for nights as sweet as your days. Change your life by living a new experience! A terroir stay in Ardèche Hermitage authentic and original that will seduce all people in search of escape. Make a nice break in Drôme Ardèche.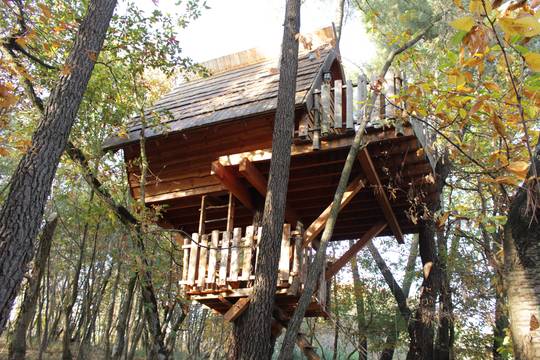 « Art de vivre » and authenticity are the key words here! Involved professionals inviting to meet and share, this is the terroir Ardèche Hermitage. Make plenty of ideas for outings for your stay and, following the seasons, check out our agenda and our various news. For personalized advice : make a request to our destination experts who will be happy to put their knowledge at your service. We look forward to welcoming you to Ardèche Hermitage.