Gourmet workshops : Back to school !
Fun and gourmet discoveries in renowned houses, our professionals welcome you to surprise you and open your appetite . Discover the pastry chef's gestures, learn to taste, discover the secrets of our wines ... Workshops accessible to all curious gourmets !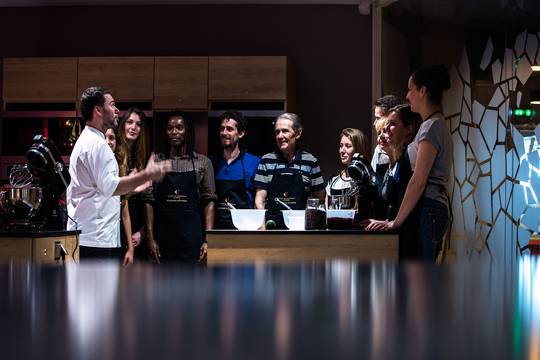 Gourmet School Valrhona : Workshops and pastry courses
For all chocolate lovers, Valrhona is the reference! World famous brand, used by all the great pastry chefs, fans recognize the famous beans, which we see so often in cooking shows. And yet, the gourmet school is not only for professionals, on the contrary. The Valrhona team invites to, to discover their job. It is with expertise and pedagogy that they make you travel in their gourmet and chocolate universe. Practice the right gestures, discover the secrets of the great chefs by making recipes developed at the school of the « Grand Chocolat ». Formulas adapts to all, workshop 30 minutes to 2:30 and / or training ½ to 2 days,. Unmissable: the City of Chocolates, 2000m² to discover what is behind the famous square of Valrhona chocolate.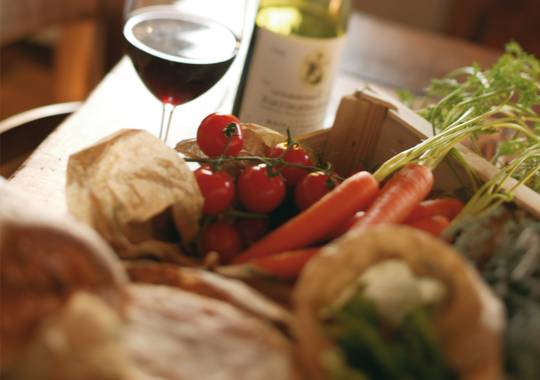 Discovery workshop of the Chapoutier House
Enjoy a tasty evening at M.Chapoutier school with thematic wine tastings : Wines & Barbecue, introduction to tasting, « Tour en Provence », European wines, the harvest, « Rhône & Beaujolais » ... It's hard to make a choice. Tasting workshop in a private room, with a sommelier from one of the famous wine houses in the Rhône Valley, followed by a bistronomic meal at the « table d'hôtes » of the estate. A moment of conviviality and sharing, the pleasure of discovering the culture of wine and enjoying an excellent meal. Oenophiles, connoisseurs and amateurs will appreciate the quality of the wines. Information: Mr. Chapoutier l'Ecole, Reservation advised, number of places limited.
Meet the producers of Ardèche Hermitage
Passionate about the terroir, our producers share with their love for their job and our beautiful region. Local markets, farm sales and visits: make wonderful encounters and tasty discoveries during your gourmet weekend in Ardèche Hermitage.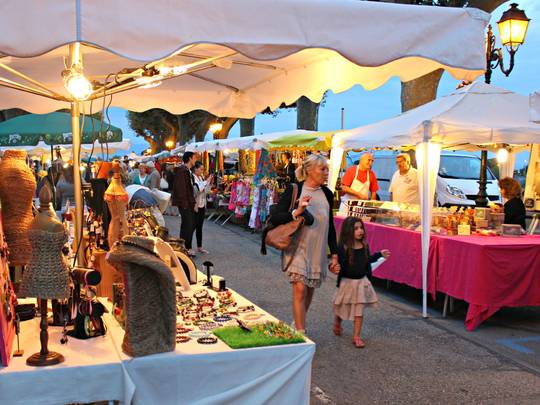 The atmosphere of Saturday markets
The weekly markets of Tournon-sur-Rhôneand Tain l'Hermitage take place, every Saturday morning. Buy some local produce, seasonal fruits and vegetables, exchange a few words with locals, meet the producers : what a pleasure to stroll between the stands. In Tournon sur Rhône, we double the pleasure, fairground market on the « quai Farconnet » and food market place Jean Jaurès. At Tain l'Hermitage, the pretty Taurobole square is home to a clothes and food market every week. Come to see, the colorful stalls, the enthusiasm and the smiles of the shopkeepers.
Visit a craft brewery
For once give up the wine glass for the beer mug.. Produce beer in the heart of the most beautiful appellations of Côtes du Rhône, one had to dare! Discover the profession of brewer and delicious beers made in Ardèche Hermitage. A convivial moment, meeting these passionate producers, who share their stories and their journeys. Engaged, they produce organic, short circuits and enjoy working locally. Blond, red, dark... a whole palette of flavors and aromas to be tasted with moderation. Three good places for malt lovers: the Freemousse Brewery in Saint Jean de Muzols, Brasserie des Utopies in La Roche de Glun and theChouette Brasserie in Tournon sur Rhône . Guided tours on request, to share a little more than a drinck.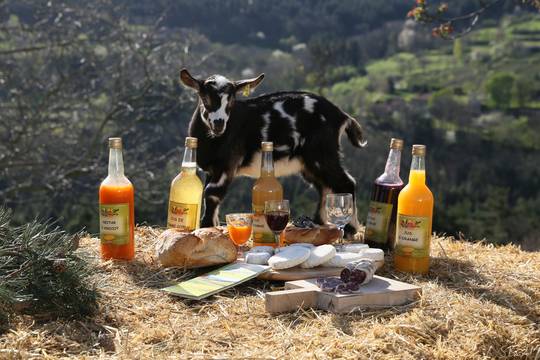 Nectardéchois : fruits transformation workshop
A cooperative, open to professionals and individuals, which allows them to transform their fruit into juice. On the initiative of the town hall of Pailharès, small commune of the north Ardèche, which wished to valorize the local resources. Nectardechois opened its doors in 1998. Today, this farm offers a visit of the workshop with tasting, to discover the know-how of this local company. A sale of fruit juice and nectars is organized at the workshop every first Saturday morning of the month.
Accommodation and catering for your gourmet weekend in Ardèche Hermitage.
Beautiful ideas for a tasty weekend ! In order to create a nice program, all our good addresses, for meals and nights as sweet as your days.
Pleasures of the table
Proud of their terroir, our chefs sublimate the local products for your pleasure. This tables recognized by famous restaurant guides are beautiful addresses for gourmets. With 11 gourmet / bistronomic restaurants, from one bank to the other of the Rhône rive, make your choice of Michelin-starred restaurants, but also a futur famous chef. Indeed, Tain l'Hermitage has a renowned hotel school, where were formed great names in French gastronomy.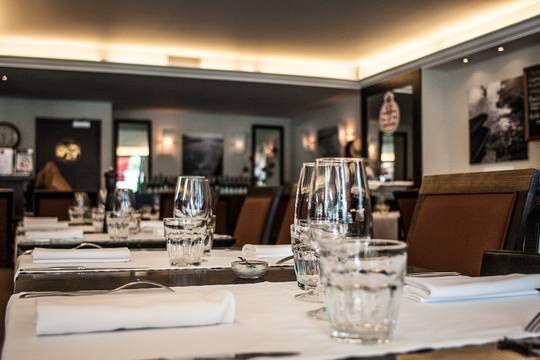 Where to sleep?
Combine the pleasure of the table and that of a beautiful night with our selection of hotel-restaurants. 2 to 4 stars, according to your desires and your budget, choose the establishment which corresponds to you. Comfort, quality of service, our professionals are happy to welcome you for one night or more. Tables with generous cuisine, enhancing the regional products, warm rooms with nice decoration, let yourself be tempted by a gourmet weekend in Ardèche Hermitage.
Gastronomy Lovers, fine gourmets, all are seduced by our generous terroir and its excellent products. The Ardèche Hermitage region can not be discovered without a tasting!