- Furnished accommodation and Gîtes -
Gîte "A l'ombre des Cèdres"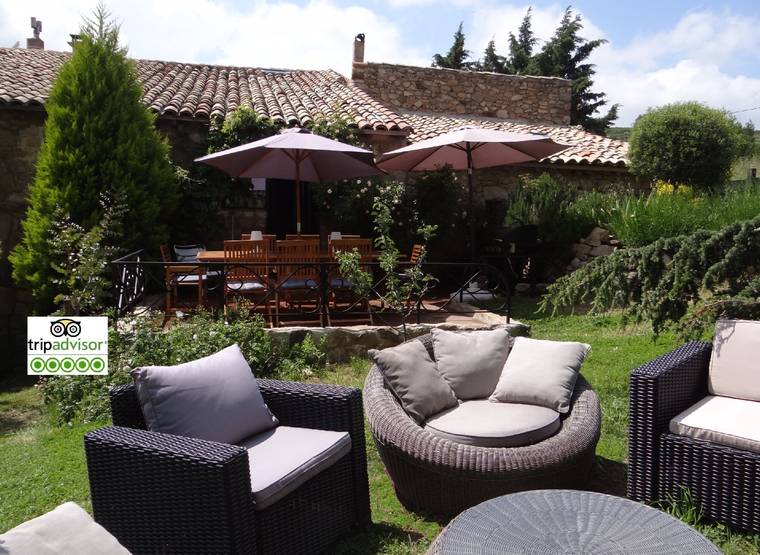 Health pass is mandatory is this place.
Description
In the middle of the nature, few minutes from Tournon and hills of St. Joseph, the cottage "à l'ombre des Cèdres" offers an authentic and spacious space in a fortified, renovated farm of the 18th century. to offer you all comfort during your stay.
2275 Chemin de Gourdy
Lieu dit Reiller
07300 PLATS
Availability
May 2022
Mon
Tue
Wed
Thu
Fri
Sat
Sun

May

1

2

3

4

5

6

7

8

9

10

11

12

13

14

15

16

17

18

19

20

21

22

23

24

25

26

27

28

29

30

31
June 2022
Mon
Tue
Wed
Thu
Fri
Sat
Sun

June

1

2

3

4

5

6

7

8

9

10

11

12

13

14

15

16

17

18

19

20

21

22

23

24

25

26

27

28

29

30
July 2022
Mon
Tue
Wed
Thu
Fri
Sat
Sun

July

1

2

3

4

5

6

7

8

9

10

11

12

13

14

15

16

17

18

19

20

21

22

23

24

25

26

27

28

29

30

31
August 2022
Mon
Tue
Wed
Thu
Fri
Sat
Sun

Aug.

1

2

3

4

5

6

7

8

9

10

11

12

13

14

15

16

17

18

19

20

21

22

23

24

25

26

27

28

29

30

31
September 2022
Mon
Tue
Wed
Thu
Fri
Sat
Sun

Sept.

1

2

3

4

5

6

7

8

9

10

11

12

13

14

15

16

17

18

19

20

21

22

23

24

25

26

27

28

29

30
October 2022
Mon
Tue
Wed
Thu
Fri
Sat
Sun

Oct.

1

2

3

4

5

6

7

8

9

10

11

12

13

14

15

16

17

18

19

20

21

22

23

24

25

26

27

28

29

30

31
November 2022
Mon
Tue
Wed
Thu
Fri
Sat
Sun

Nov.

1

2

3

4

5

6

7

8

9

10

11

12

13

14

15

16

17

18

19

20

21

22

23

24

25

26

27

28

29

30
December 2022
Mon
Tue
Wed
Thu
Fri
Sat
Sun

Dec.

1

2

3

4

5

6

7

8

9

10

11

12

13

14

15

16

17

18

19

20

21

22

23

24

25

26

27

28

29

30

31
January 2023
Mon
Tue
Wed
Thu
Fri
Sat
Sun

Jan.

1

2

3

4

5

6

7

8

9

10

11

12

13

14

15

16

17

18

19

20

21

22

23

24

25

26

27

28

29

30

31
February 2023
Mon
Tue
Wed
Thu
Fri
Sat
Sun

Feb.

1

2

3

4

5

6

7

8

9

10

11

12

13

14

15

16

17

18

19

20

21

22

23

24

25

26

27

28
March 2023
Mon
Tue
Wed
Thu
Fri
Sat
Sun

March

1

2

3

4

5

6

7

8

9

10

11

12

13

14

15

16

17

18

19

20

21

22

23

24

25

26

27

28

29

30

31
April 2023
Mon
Tue
Wed
Thu
Fri
Sat
Sun

April

1

2

3

4

5

6

7

8

9

10

11

12

13

14

15

16

17

18

19

20

21

22

23

24

25

26

27

28

29

30
May 2023
Mon
Tue
Wed
Thu
Fri
Sat
Sun

May

1

2

3

4

5

6

7

8

9

10

11

12

13

14

15

16

17

18

19

20

21

22

23

24

25

26

27

28

29

30

31
Available

Unavailable

Not completed
Characteristics
Sleeps
6 people
Groups size: from 1 to 8 people
Languages spoken
Payment methods
Espèces
Paypal
Virement
Chèque