Ardèche specialties : a land of excellence!  
Cheeses, fruits and typical regional dishes are revealed to you. Come and discover these delicious gourmet products. Your meals from Ardèche are like a real traditional feast.
The Sweet Curd  (Le Caillé Doux)
Discover this raw goat's milk cheese made in Saint Félicien. A soft, creamy and melting cheese. The locals are proud of their traditional product and wish to keep it alive : an AOC application is underway because its main rival is the famous Picodon. But where can you find this amazing delicacy? Go to the small local shops and producers around Saint Félicien. La ferme de l'Amélie at Préaux, "Le local" producers' shop in St Félicien or even on the markets of the area which are real gems!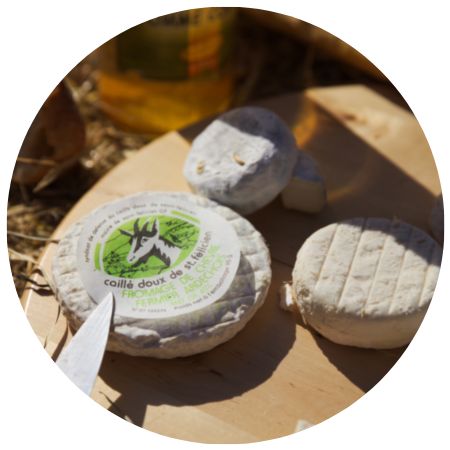 Tomme* in salad
Try and taste a gourmet aperitif or meal with a tomme* in salad! But what is it? Take fresh goat's cheese or cow's cheese in a cheese strainer, add garlic, walnut oil, salt and pepper.  It can also be seasoned with shallots and chives. A product that you can enjoy with potatoes and salad for example. You can also find it in our cheese shops and producer's shops. A specialty from Ardèche to make at home!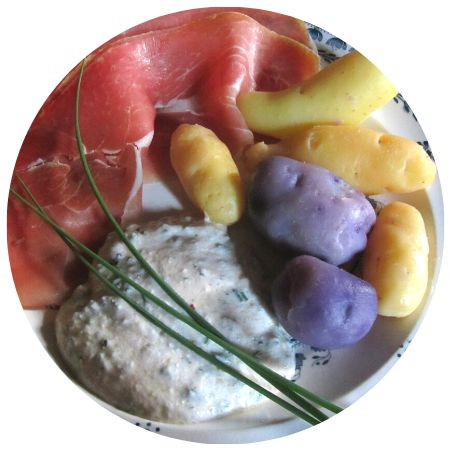 The Picodon (also from Drôme)
A delicate flavored goat's cheese, which shares its fame between Drôme and Ardèche. In Provençal, "Picaoudou" means "little spicy cheese". With each bite, this cheese surprises with its subtle flavors and its tender heart. It is made in strict accordance with tradition. A little cheese jewel to be found everywhere in Drôme Ardèche and beyond!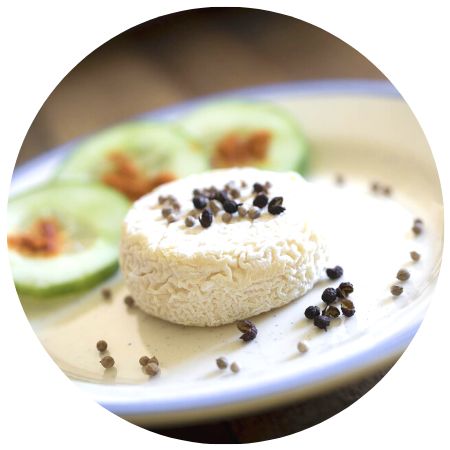 ©L.Pascale_laDrômeTourisme
The chestnut
The emblem of the specialties of Ardèche, which is the envy of many! The department has the ideal climate for growing this fruit with its delicate sweet taste, unique to the chestnut. It can be enjoyed in a thousand ways: in chestnut cream, candied, glazed, baked, in ice cream or simmered in a dish and even used for flour for tasty gluten-free recipes! In Ardèche Hermitage, you will find this Ardèche specialty at La ferme des Genêts in Arlebosc or the ferme du châtaigner in Lamastre (chestnut producers) but also in the local shops and on the markets during the appropriate season, which is autumn ! You can even enjoy the "Castagnades" in Ardèche : this chestnut festival takes place in October, from north to south of the department.

The caillette Ardéchoise
Purists say that it comes from Drôme, but there are two different recipes for this specialty from Ardèche and Drôme. The caillette is made of pork meat, formed into a ball and covered with pork caul fat. In the caillette from Ardèche, you will find spinach or chard inside. A traditional recipe, which is part of the unavoidable specialties from Ardèche, whereas the Drôme caillette is mixed with green salad. Caillette can be found in some restaurants or bought in the region's delicatessens.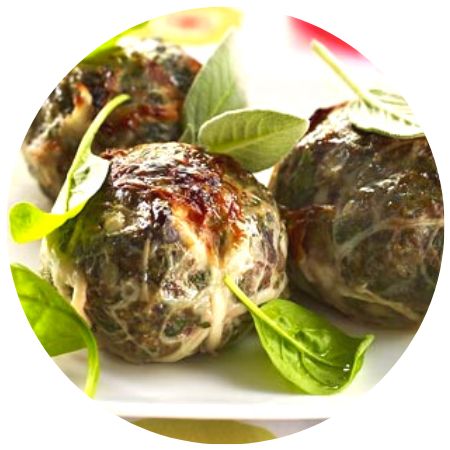 The crique (potato galette)
Another new way to enjoy potatoes ! You can enjoy it sitting at your restaurant table or make it at home. To do this, peel the potatoes, drain and grate them, add garlic and parsley, salt and pepper and form patties (galette) to flatten into the pan. Let it cook on medium heat on both sides of the creek! Once cooked, it can be eaten with a nice green salad. A delight! Who would have thought that this specialty was originally "the poor man's dish" in order to re-cook leftovers!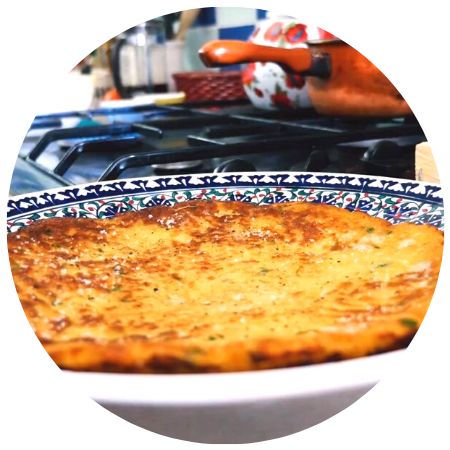 Drôme specialties: tasty and delicious!
Sweet or savory, discover the real gustatory nuggets in Drôme. France's leading organic department has plenty to offer with juicy fruits such as peaches and delicate apricots. The Rhone Valley is also called the Valley of Gastronomy : it is here in Ardèche Hermitage that gourmets meet!
The Ravioles
The essential specialty of the Drôme: ravioles! These are small squares of pasta stuffed with cheese, generally with Comté. Delicate, they can be cooked very quickly into boiled water (1 minute) but you can also find them in a gratin or grilled in a pan and add to a mixed salad.  These dishes can be found in our restaurants but you can also buy ravioles and cook it at home. This is the ideal way to enjoy a meal without spending 2 hours in the kitchen (recommended for Sunday evenings when you don't feel like cooking )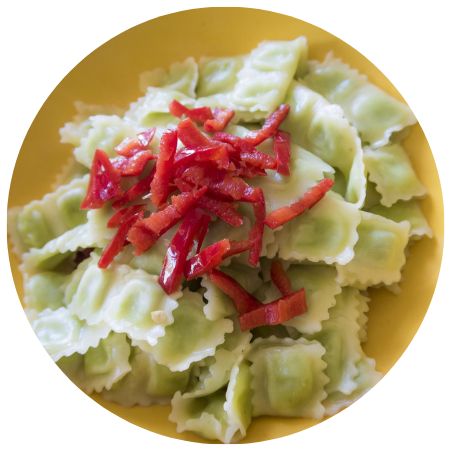 ©L.pascale_LaDrômeTourisme
The pogne
A delicious orange blossom brioche which is one of the specialties of Drôme that everyone likes to nibble on with a coffee or at snack time. There are two emblematic places where you can buy this delicacy : Pascalis in Tain l'Hermitage and the Ronjat bakery in Saint Donat. Little cooking tip: if the pogne dries out (generally it doesn't have time to get there), you can make pogne pudding like at the restaurant le Jardin Gourmand in Saint Donat.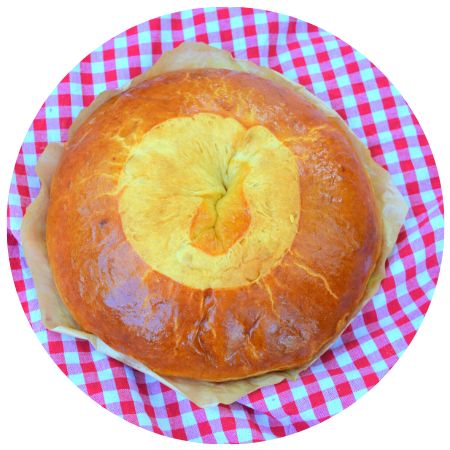 The apricot (also in Ardèche)
The fruit that everyone wants to eat when summer arrives! The apricot is the specialty of Drôme, with orchards as far as the eyes can see, inviting you to go for a walk, particularly around the commune of Bren. The "fruit stands" along the roads are waiting for you to pick up this sun-drenched fruit... You can also find them by strolling through the markets of the region.
Les fruits de la vallée du Rhône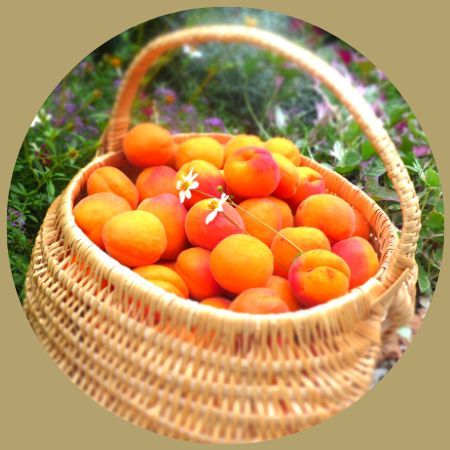 Valrhona chocolate
The favorite chocolate of the world's greatest pastry chefs can be found here in Tain l'Hermitage. An unusual specialty from Drôme, but one that delights young and old alike! The Cité du Chocolat opened its doors a few years ago to satisfy the most curious. This museum takes you on an immersive journey through the cocoa plantations and the chocolate-making process.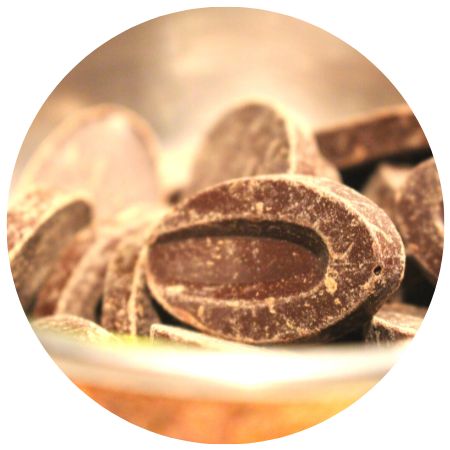 The truffle
The black truffle from Drôme des Collines, also known as "Tuber Melanosporum", is the black diamond of gastronomy. This precious specialty of Drôme is produced in the north of the department. As winter approaches, you can enjoy delicious dishes with the subtle aroma of the black truffle. It enhances the dishes of the chefs of the region and even beyond. During the year, several meetings are proposed by the Noble Brotherhood of the Black Truffle of Drôme des Collines or by LaBaume Saint Antoine (Truffle grower in Romans sur Isère) to discover for a day this black diamond.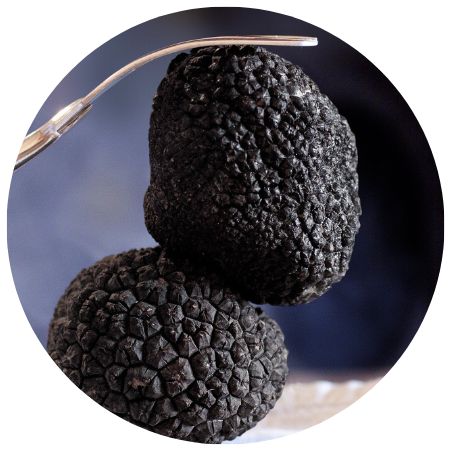 The Caillette Drômoise
And yes, the caillette is also from Drôme with a slight difference, you will not find chard or spinach like the caillette ardéchoise but green salad!
Other specialties from Ardèche and Drôme can be discovered during your stay with us ! On the sweet side : Pangée, suisse, nougat, Romans glasses, Eyguebelle syrup. On the savory side : Vercors blue cheese, Royans walnuts, Nyons olives, gratin dauphinois or even on the drink side : Clairette de Die and many Ardèche or Drôme craft beers!
Renowned designation, exceptional wine but not only!
Here in Ardèche Hermitage, we are at the heart of the Rhône Valley wines with 3 great designations: Hermitage, Crozes-Hermitage and Saint-Joseph. More than 70 winegrowers work the vineyards, of which about thirty offer visits and tastings.
For a successful meal, our winegrowers and producers know how to satisfy your expectations with traditional eau de vie with grape marc such as those proposed by M. CHAPOUTIER or fruit liqueurs such as those proposed by Entre deux champs (raspberry, verbena, orange or lemon liqueurs).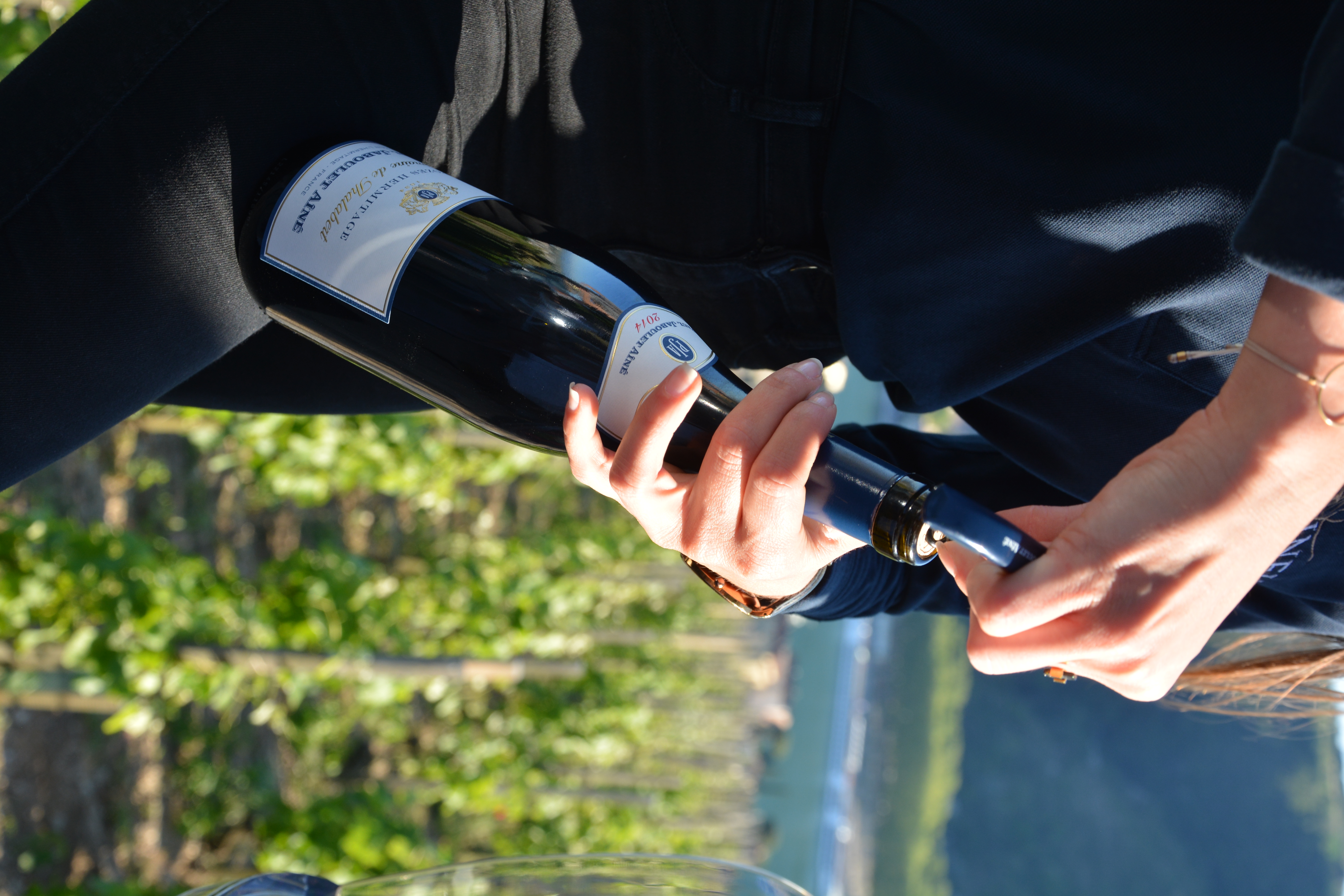 So, are there any gourmands among you? If so, we are waiting for you here in Ardèche Hermitage to savor the specialties of Ardèche and Drôme! Your taste buds will thank you, see you soon!
Discover the gastronomy valley
(permalink)