Good local products
The famous Rhone valley fruits, the Ardèche chestnut cream, the goat cheeses "Picondon" and "Caillé Doux" of Saint Félicien… Summer markets in Ardèche Hermitage will amaze your taste buds. Ardèche Hermitage, terroir of excellence, is the place to go for gastronomy all year long. And when summer arrives, it's a flavor explosion!
Markets are essential meeting places with our local producers, who talk about their products with passion, share delicious recipes, and give good advices about cooking technics and wine pairing. You will bring back, with no doubts, some gourmet souvenirs in your luggage. Let's meet on the summer markets of Ardèche Hermitage.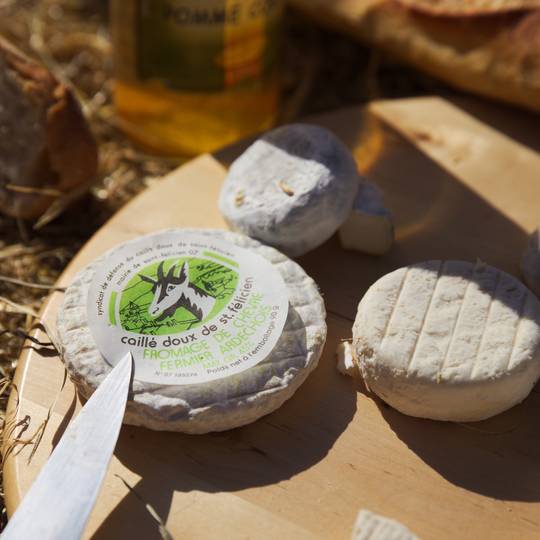 Farm market and night market
If you want to enjoy the peace of the summer evenings, night markets are for you. Ideal if you are not a morning person! Let's meet in Ardèche Hermitage: stroll along the quays during the night market of Tain l'Hermitage the 3 of August from 5 to 11pm, and don't forget the market in La Ferme des Pins of Montchenu the 6 of august.
Walk around the city to discover our craftsmen and storekeepers talent! Pleasure comes first in summer in Ardèche Hermitage !
A lot of other markets are organized in smaller villages of Ardèche Hermitage, a nice full week in perspective !
If you come to visit us outside of market days in Ardèche Hermitage but still want local products, our terroir product shops and our producers will be happy to welcome you. For other outing ideas in  Ardèche Hermitage, see our agenda, and do not miss our guided tours !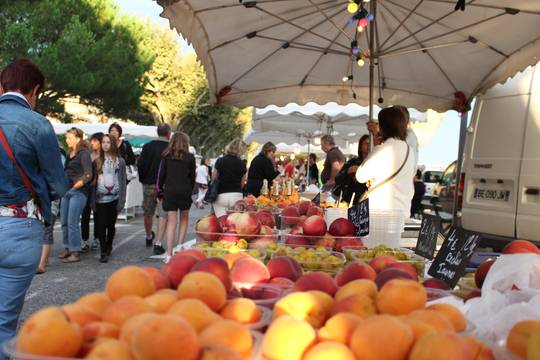 (permalink)