The new guide: my wine route, an itinerary for epicureans
Connoisseurs, amateurs or even neophytes, it doesn't matter, if you are curious and/or a gourmet, this brochure is made for you! Throughout the pages, get to know our winegrowers, choose your activities, stock up on good addresses to  prepare your delicious stay in the heart of our 3 appellations: Hermitage, Saint Joseph and Crozes-Hermitage.
30 winegrowers: stories, encounters and tasty moments
Through the pages of this new brochure, meet 30 winegrowers who share with enthusiasm and friendliness their passion for their profession, the wines, the terroirs. Here, no complex, no need to be an expert to enter in one of our cellars. Our professionals like to welcome and make you taste our appellations but not only... History of the estate, family or local history, love of nature, knowledge of the soil, legends and other traditions are all discoveries to be savored over a glass of great nectar. Get off the beaten track, by creating your tailor-made itinerary, with vineyards and villages. Let yourself be surprised by the diversity of terroirs and know-how expressed through our AOCs. So many nuggets that will punctuate your journey along your wine route in the Rhône Valley.
Guided tours in the heart of the cellars
Enjoy a privileged moment during a guided tour of one of our estates. The work of our producers will have no more secrets for you. Vinification, maturing, aging… discover part of the magic that makes our great wines. A great opportunity to deepen your knowledge of wine in a fun way.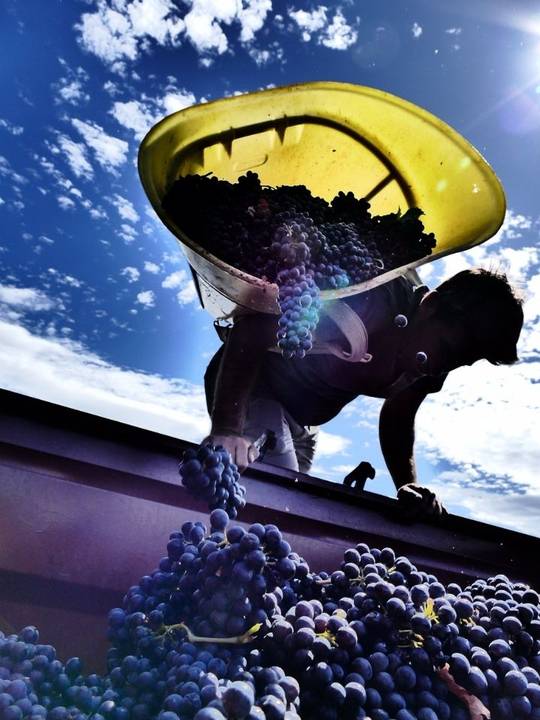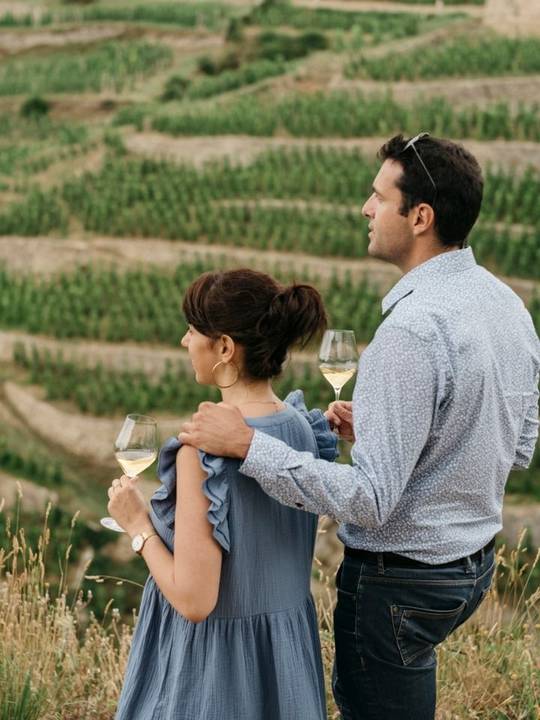 Activities in the Côtes du Rhône vineyards: from vine to glass
On foot, by electrically assisted bicycle, Segway, small train, buggy and even scooter, so many ideas for outings presented through the pages of this new brochure. Take on ours splendid terraced vineyard. Take a little height, appreciate the breathtaking panoramas on the Rhône river. Fun activities, supervised by service providers who love our terroirs and our wines. Beautiful walks in the middle of the vineyards and landscapes that amaze each season. Along your wine route in the Rhône Valley, from the vine to the glass, the pleasure continues with a tasting of our famous AOCs: Hermitage, Saint Joseph and Crozes-Hermitage.
Gourmet meetings: Save the date
Unmissable events showcasing our tasty appellations: wine fair, « Fascinant Week-End », « Accords Mai & Vins » or « Di'vin clair de lune » are all good times to taste (in moderation) all the know-how of our winegrowers. Take out your diaries, all excuses are good to share delicious moments.
Order the brochure "My wine route"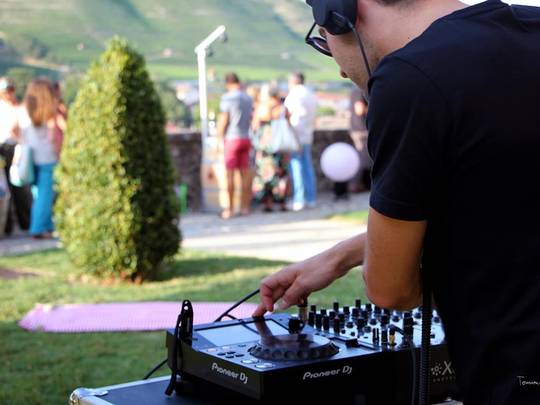 A mobile site that guides you on your Wine Route.
"Ma route de Vins à la Carte" is a mobile site that invites you to travel to the heart of the wines of the Rhône Valley. It's up to you to create your dream itinerary to meet our winegrowers, criss-cross our vineyards, savor perfect food and wine pairings...
For a day, a weekend or even a whole stay, explore the northern part of the Côtes du Rhône and discover the cradle of three tasty appellations: Hermitage, Saint Joseph and Crozes-Hermitage. Meeting, sharing, discovery and authenticity await you along your journey.
Make your choice: wine estates, activities, vine trails but also accommodation and restaurants with the "Vignobles & Découvertes" label. Professionals carefully selected, committed, sensitive to the world of wine, who like to transmit their love for our terroirs with simplicity and conviviality.
Add your favorites to your travel diary and, with a simple click, let your smartphone's GPS guide you on a tailor-made circuit: your Wine Route in the Rhône Valley.
From the wonderfull landscapes of the vineyards of the Rhône Valley to the tasting of our wines, your stay promises to be full of flavors in Ardèche Hermitage region.
(permalink)