Trail, cycling race or running races, unmissable sporting events in Ardèche Hermitage.
You will have to wait a little bit before putting on your sneakers and proudly hanging up your bib. The major 2022 sporting events in Ardèche Hermitage will begin in March. Throughout the year, you will set new records! You will awaken your sporting spirit and convince your family and friends that you are the best.
Organized on March 20, it inaugurates the running season in Ardèche Hermitage. A 100% natural running race because the volunteers setting up the routes are keen to enhance our pretty trails and avoid tarmacked parts as much as possible. In addition, this year, the Trail Muzolais stands out from other races with a quite exceptional start. Indeed, the appointment is fixed at Saint Jean de Muzols station. You will reach the starting line aboard the Train de l'Ardèche steam train, located at Colombier le Vieux/Saint Barthélémy le Plain station. A journey full of charm in the heart of the Gorges de Doux, to the rhythm of steam, before embarking on splendid singles. A one-of-a-kind race, tailor-made courses for lovers of trails and elevation changes, 3 races: 25, 15 and 5 km (5 km on my banks of the Doux) Let's go ?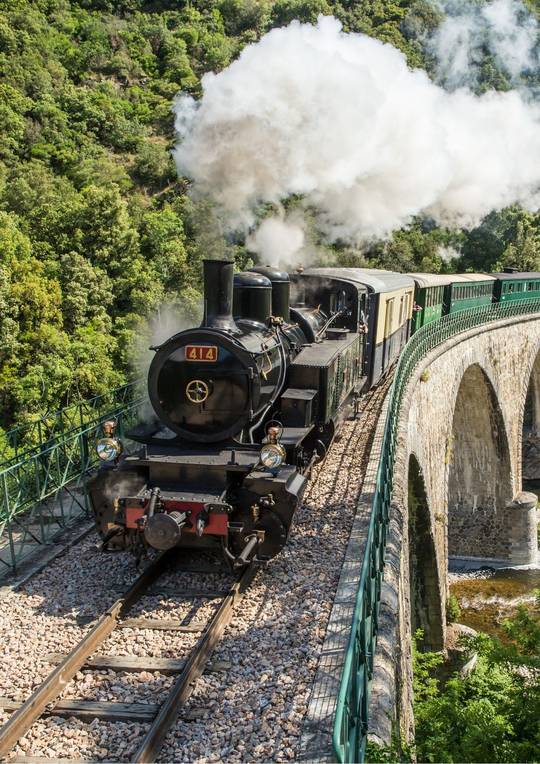 The Duo de l'Hermitage, a major sporting event in 2022 in Ardèche Hermitage
The Duo de l'Hermitage, a trail race not quite like the others because, as its name suggests, it is run in 2: "we leave at 2, we arrive at 2". Both friendly and sporty, it is the unmissable event in May. Mark in your calendars: May 14 and 15! Choose your partner well and keep the rhythm because several courses will be available to you. On May 14, hostilities will begin with the Duo de l'Hermitage race of 16 km 600D+ in Tain-L'hermitage. For the most courageous and determined, a second meeting will be given on May 15 for a Duo race from Crozes-Hermitage of 26km 1000D+ and the Duo Bergeron of 13km 300D+ will also be offered. Get your trainers on, set off on the splendid trails of the Duo de l'Hermitage, guaranteed atmosphere! For the most competitive among you, the Duo's challenge formula, for the amateurs! Why have to choose between two races, when you can do both? The challenge formula combines the 16km race with the 26km race. And finally, for the pleasure of the youngest, a children's race is organized, without timer or ranking, just for fun!
The unmissable: The Ardéchoise cycle race
Registrations (and the postponement of 2020 registrations) are open! A major sporting event 2022 in Ardèche Hermitage not to be missed under any circumstances! The Ardéchoise cycle race is an institution: it is the largest amateur cycle race in Europe with 15,000 participants. A real cycling festival throughout the department. A race made up of warm encounters, where the people of Ardèche demonstrate the meaning of the word welcome. Note the date for this 29th edition, which promises to be even more festive: from June 15 to 18. Book your accommodation quickly for a stay in the colors of the Ardéchoise!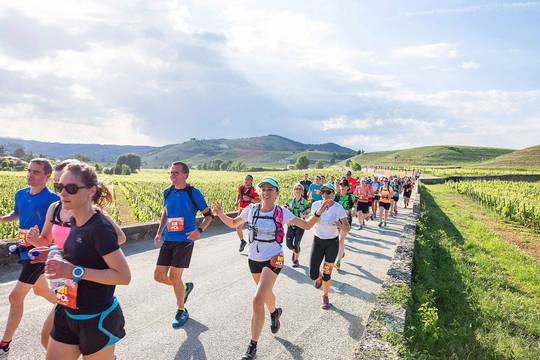 Hermitage Half-Marathon in Saint-Joseph
A second edition for the Hermitage en Saint-Joseph half-marathon not to be missed! This major 2022 Ardèche Hermitage sporting event will take place on October 16. Solo, duo or relay, you can confirm your qualities as a half-marathoner by covering 21km in the heart of the three most beautiful appellations of the Côtes du Rhône: Saint-Joseph, Hermitage and Crozes Hermitage ! From Tournon-sur-Rhône, you will have as common thread: the Rhône! Passing through Mauves and the Roche de Glun, you will reach the finish line at Tain l'Hermitage! To discover on the course: superb autumn landscapes, with bright colors that will make you forget the aches! Book your stay in Ardèche Hermitage. You will then be able to take advantage of the Fascinating Week-End Vignobles & Découvertes which will take place this same weekend. Wine tastings, cellar visits... Many activities await you on October 14, 15 and 16, 2022!
X-kern Trail race
A nature runing race in the north part of the Ardèche county, would you like it? Opt for the X-Kern Trail in Colombier-le-Vieux which will take place on December 4, 2022! It's up to you to explore the Ardèche mountains and enjoy the fresh air ! A wave of conviviality will complete this race. There will be something for everyone, from the hiker to the great sportsman. Each person at his own pace ! 11km of hiking, 11km or 24km of trail and for the most competitive 45km. It's your turn  !
For fans of sports races, other competitions await you in Ardèche Hermitage for this year 2022! Discover or rediscover, the Raid des Tours ( moutains bike race), the Pink Trail race, the Run & Bike, or even the 10kms of Tournon (running race)... You have the choice this year between all the major sporting events in 2022 in Ardèche Hermitage. Many walking and cycling races for all levels... It's time to take a good resolution and create your Strava account or update your Runtastic app!
 Let yourself be tempted by a weekend in the heart of unspoiled nature to explore our most beautiful routes! Come and do the race of your choice, bring your whole family, or your friends, and enjoy the many activities that our regionhas to offer. Prepare your stay in Ardèche Hermitage without delay!
(permalink)