A little more than a hectare of greenery, nestled in the heart of the old rampart, in the historical center of Tournon sur Rhône. Throughout the seasons and years the garden blossoms, embellishes, lives. The last few days something happened above our heads, olive trees came from the sky. No less than 7 olive trees arrived to decorate a new terrace.
This Eden is more than just a garden, it is a piece of heritage with a singular history. Stream, statues, basins, glories, arboreal and floral essences light your way, up to the panoramic terrace and THE view, real postcard of the city.
We are nice, we leave you to enjoy the panorama (see photo) and we meet you in the Garden of Eden.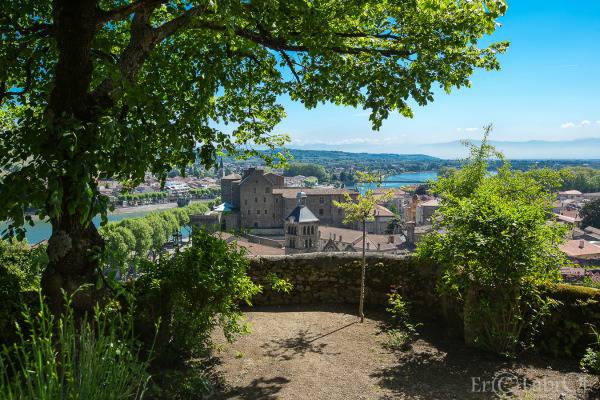 (permalink)